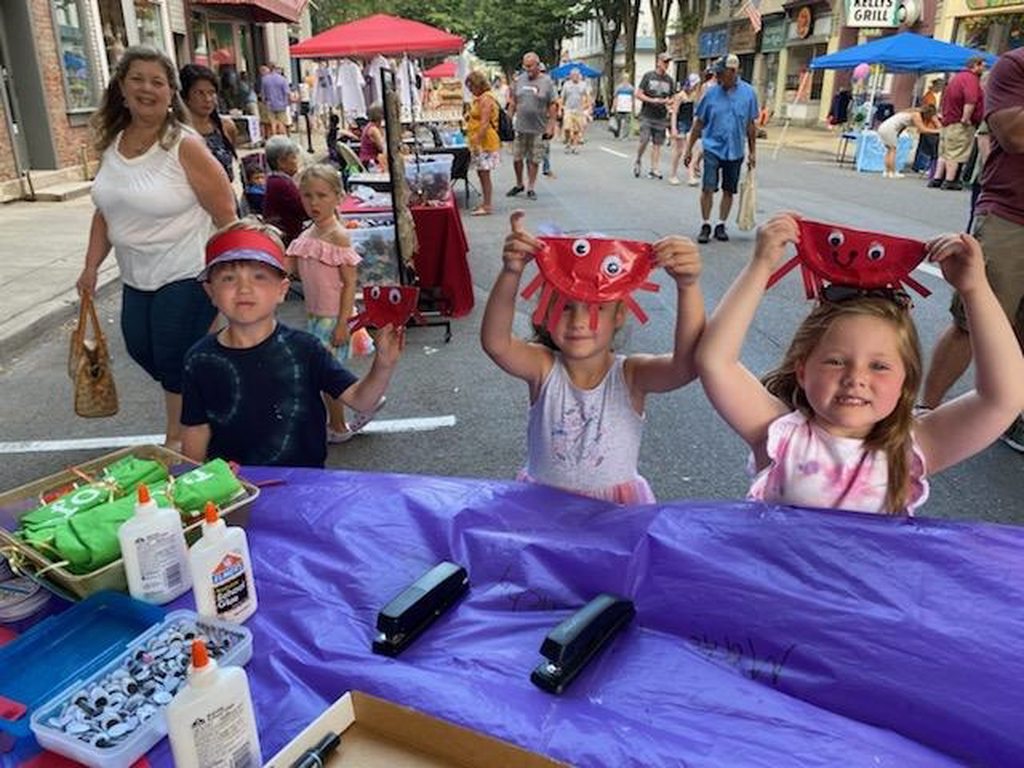 Arts in the Neighborhood (AIN)
We develop ways to share cultural life by bringing arts to our neighborhoods and inviting the neighborhoods to be part of our downtown life -- a cultural "bridge" between artists and the public. AIN has also developed interactive and educational videos.
* Pandemic note: we have added downloadable art for kids that is free to access….get your art on!
Lycoming Arts Gallery (at our downtown office)

Featured Artists - Opening Receptions 5pm-7pm
January 6th: Joe Cesa Memorial Show
February 3rd: Simon Ward; International Acclaim
March 3rd : Stacy Kelley; PA Wilds Juried Artist
April 7th: Austin Orelli; The Wilds of Autism
May 5th: Lorena Beniquez; Writer & Photographer
June 2nd: David & Lynne Becker; Fine Art Photography
July 7th: Uriah Marcellus Hammond (Mars); Visual Artist
Aug 4th: Chad Andrews; Local Print-making show
Sept 1st: Tommy Grieco; Paintings & Chalk Art
Oct 6th: TBD
Nov 3rd: Beth DeJesus England; Plein Air Artist
Dec 1st: TBD
Art2Go! Program
Our mobile Art Cart goes to neighborhoods, along with paid artists. Designed to provide and support programming in areas lacking access to such services to date. Find the Art2Go! Art Cart at First Fridays and First Saturdays -- everyone leaves with their own work of art!
See the 2023 Art Cart Schedule at Williamsport First Fridays


Y'Art Galleries (Youth Art Program) & College Town Gallery
Elementary, High school and College students bring their classwork to share in a gallery setting, kicks off the first Friday of each month and runs for the entire month long. Students participate and learn what it is like to "show" their art, and sometimes even sell their art!

Art on 4th Program
Workshops that bring a variety of mediums to the public, kids to adults. Paid artists / instructors lead the classes and each participant will leave with a finished project!

Lycoming Arts, through our committees has enhanced and increased the cultural life of downtown Williamsport:
Arts in the Neighborhood
Williamsport First Friday
Public ARTWORKS
CPFO (Central Pennsylvania Film Office)